My Team
Each family, business, and individual is special. My team and I approach each on a case by case basis. We strive to provide realistic, meaningful plans to help you meet your goals. Please feel free to reach out to us with any questions, or concerns you may have about your financial needs.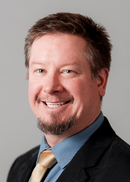 Mark A. Bossenbrook
Financial Representative
Mobile 406-579-1946
Office 406-587-4254

Mark A. Bossenbrook
Mark grew up in Michigan enjoying soccer, and time camping, boating , and relaxing on Michigan's beaches. After a couple years on Nantucket Island, he moved to Montana in 1995 to attend Montana State University. He now enjoys all the skiing, biking, camping, and floating Montana has to offer, with his family. His passion for people, has lead him down a diverse career path, including helping people find homes as a Realtor, business owners grow with marketing campaigns, and now helping everyone reach their goals with financial planning.
"Over the years, I've had a chance to work with a variety of people, from celebrities to the average Joe, from coast to coast,  in a variety of different ways. Because of the diversity of people I've meet and worked with, I feel that I can bring a unique understanding of your current situation, and what you want to achieve. Your current position in life is unique to you. Your goals are unique to you. The plan we create together will be unique to you."
Megan Martin
Financial Representative Assistant
Office 406-587-4254

Megan Martin
Megan joined the team in August 2018 and brings with her a desire to see individuals and families financially prepared for all of life's uncertainties.  In her role at Northwestern Mutual she enjoys assisting the advisors and clients to ensure that the process of establishing business with us goes as smoothly and efficiently as possible.  In her free time Megan loves spending time with her husband and their three children as well as hiking and running in the beautiful mountains around Bozeman.  She truly considers Montana "home" and is thrilled to be part of the team at Northwestern Mutual.